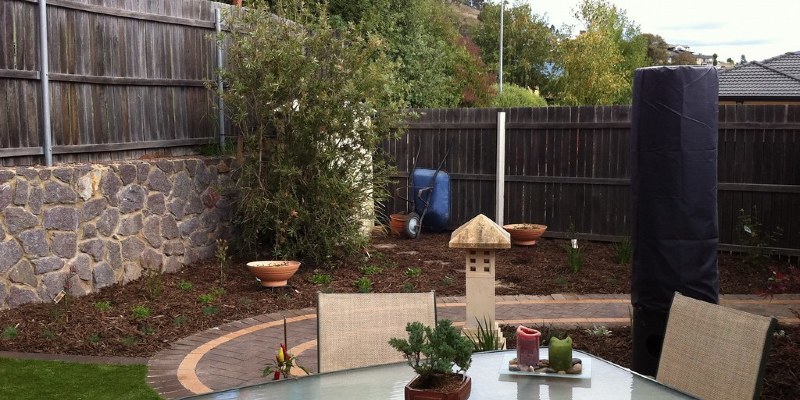 Great Escape: A Tiny Hideout in the California Woods
September 16, 2019
Looking down from the top of the hill, you won't find this tiny house at first glance. The 90-square-foot construction is tucked on a tiny ledge overlooking the Pacific Ocean, coated with redwood bark along with a dwelling roof to blend in with all the coastal California hillside. The clients' most important house is higher up the mountain, however they wanted designer Alex Wyndham to design a special off-grid place for their adolescents.
Wyndhamdesign
The hideout's folding glass front doors and hinged side walls available entirely, exposing the house to cool breezes along with the ocean view. "You can observe whales swim by while lying in bed," says Wyndham.
Wyndhamdesign
"Usually when you go to a site, you clear the site. In the end, it will become a detriment to the landscape," Wyndham states.
Wyndhamdesign
Wyndham seeded the roofing using a mixture of California poppies, silky lupines, baby blue eyes and many native grasses.
Wyndhamdesign
The dwelling roof's indigenous wildflowers and grasses increase the natural habitat for local pollinators. Eventually, the ocean wind will blow the seeds off the roof and then disperse them down the hillside.
Wyndhamdesign
The living roof functions with the main home's layout, also. "The slope is so intense, and the main house is over," states Wyndham. "A green roof makes it so that you can't find the tiny house very nicely. It's only a tiny square of flowers."
More about dwelling roofs
Wyndhamdesign
Salvaged redwood bark covers the structure's walls. A nearby lumber mill had intended on burning piles of this leftover bark from felled redwood trees, therefore Wyndham snagged the substance for free.
Wyndhamdesign
The bark acts like a rain screen over the interior plywood walls. Wyndham carefully trimmed 18-inch-wide bits from the large slabs of bark, placing them side by side for a continuous, seamless appearance.
After installing the siding, Wyndham cut on the back part of the walls at an angle, installing hinges so that the walls can lift up and out for ventilation. When the walls have been closed, a peephole in 1 wall makes for a clear view of anyone coming down the hill.
Before Photo
Wyndhamdesign
Here is a snapshot of the house in structure. Wyndham oriented it to optimize active and passive solar practices. The arrangement faces southwest for a perfect sunset view. The roof overhang along with a sizable nearby tree shade it in the summertime. In the winter the house is totally exposed to sunlight. The double-pane 5 and windows inches of dirt on the roof assist moderate the temperature.
The getaway is completely off the grid, lit only by candles at night. Finally, Wyndham plans to install a simple solar panel and LED lighting.
We would really like to see that your creative getaway. Please post a picture in the Remarks!
Next: More backyard getaways