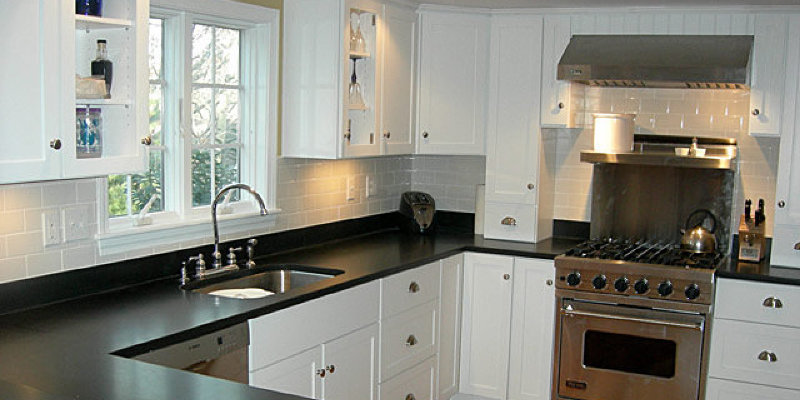 Kitchen of the Week: Preserving Traditional Flavor in Moscow
January 15, 2019
The owners of this miniature 1920s kitchen in one of Moscow's oldest districts needed to preserve its traditional appearance, but they needed the 55-square-foot space to be practical, too. Designer Irina Tatarnikova preserved the kitchen footprint throughout the remodel and employed little appliances, a white palette and custom cabinetry and furniture to take advantage of the room.
Irina Tatarnikova Decor
Although Tatarnikova wanted to create this little space practical for the family, she made sure that its history would shine through. Vintage, simple-looking stuff became a huge priority, such as marble counters and white MDF cabinetry. An all-white palette visually expands the little space.
The chandelier is a replica of a popular Russian art deco chandelier.
Cabinetry, shelving: painted MDF; countertop: Granite; carpeting: kilim, from Istanbul
Irina Tatarnikova Decor
The clients decided to conserve the kitchen footprint, therefore Tatarnikova chose extra-small appliances to fit into the tiny space. A range and oven in Italy nestle perfectly into an present cabinet nook. Originally the kitchen had no room for a complete refrigerator, therefore Tatarnikova carved out a market in a former closet.
Oven: ILVE; refrigerator: Smeg
Irina Tatarnikova Decor
The designer understood that ready-made furniture would be hard to use in this restricted space. Taking precise measurements and designing a custom made kitchen table allowed her to save on cabinetry space and match a little microwave and dishwasher into the panels.
Dining stools: Kartell
Irina Tatarnikova Decor
A very low ceiling made the room feel much smaller, therefore Tatarnikova picked a glossy white paint to raise it. The shine reflects light a bonus for a little room with one window.
Sink, fixtures: ILVE; Shop pulls: habit