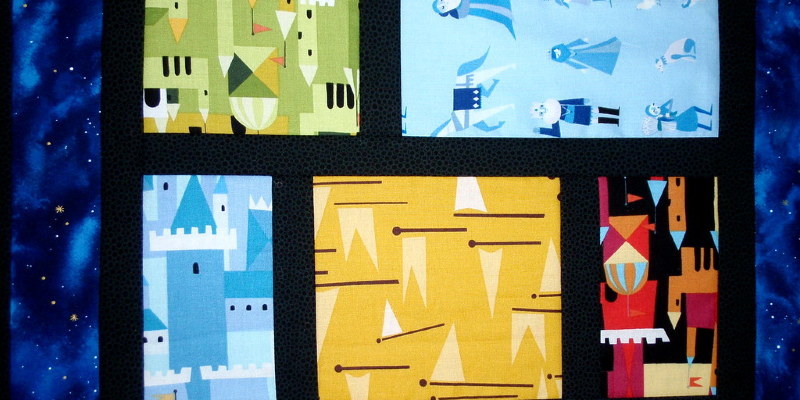 Pro Chefs Dish on Kitchens: Paul Kahan Shows His Urban Sanctuary
October 10, 2019
Chicago chef Paul Kahan is new out of a recent kitchen remodel; the paint was drying on the walls while I took photos. He codesigned his kitchen with Mary Klonowski, his wife, and contractor Nate Loevy. Using Seattle company Henrybuilt's design solutions, they took down a wall and relocated the plumbing stack from above, expanding some doorways and redoing the floor. Paul and Mary already had all the appliances: Sub-Zero Pro 48-inch refrigerator, Viking 6-burner range with griddle, Viking hood with outside blower, Miele dishwasher and Kohler sink.
Chef: Paul Kahan
Location: Chicago
Restaurants: Blackbird, Avec, Publican, Big Star, Nico
Specialty: Farm-to-table American cuisine
Rebekah Zaveloff | KitchenLab
Rebekah Zaveloff | KitchenLab
Q. What's your perfect kitchen design? It looks like you guys sort of have a busted U-shaped kitchen due to the existing windows.
A. Well, you know I operate in this environment that's full of mess and stuff everywhere. At home I'm quite into tidy, uncluttered appearances — I really don't like wall cabinets with doors. It's a house, and we modernizing it, maintaining inside the house's bones.
We have a lot of open shelving, and the pantry was completely redone by Henrybuilt too. The pantry includes a large Julia Child–fashion wall with sliders and pots and pans. I've got something like 30 different pots and pans that I can hang; larger ones I can't move on shelves. The peninsula has seats on one side and houses the principal sink — it seems like an island.
What's significant: Ample counter space to cook and a lot of storage, and that is why I got the big fridge. I like to have things that are amazing on the shelves, not everyday clutter. The kitchen table is counter height, and it's on wheels and moves round. Six people can sit at it, and because we have limited space, you can put this up against the wall and use it for prep. A great deal of times once we have parties, we wheel it on the back porch and use it like a buffet.
If I had all the space on earth, I'd construct the kitchen about entertaining. Everyone gravitates there anyway. I'd do a multipurpose area with an island that had a sink and prep area, with a wing that comes off it where people could sit and dine at.
I'm kind of a espresso nut, and our La Marzocco espresso machine sits alongside the sink on the peninsula. I'm also an audio freak working on good noise at the kitchen, living area and dining area in this time too.
Rebekah Zaveloff | KitchenLab
Q. And your perfect cooking appliance arrangement?
A. You know, for years I've lusted after a La Cornue … but I don't know if there is anything on the housing marketplace that actually functions like a true expert cooker for your house. I've currently got a 48-inch Viking with 2 ovens and a infrared broiler, and it works for us. Really like the setup of four a French shirt. I'd do a multipurpose area with an island that had a sink and prep area, with a wing that comes off it where people could sit and dine.
Q. What do you think about open leftovers versus closed burners for a range top? Can you really do an induction cooktop as a substitute for gas — or as a nutritional supplement?
A. If I had another house or kitchen, I think I'd do two induction burners, and also the prep sink and gas range on the main wall. I worked at a friend's kitchen in D.C., and the induction shirt took a while to get accustomed to, but they are amazing. They work well for everything, great for sautéing. For me personally, I'll be cooking with gas till I die, but I'll use induction also. They're quite clean, you simply wash them down, and they are functional. I might do it slightly recessed so I really could perform a cutting board and have extra counter spaces.
Rebekah Zaveloff | KitchenLab
Q. What one extra kitchen cooking gadget would you propose for a house cook?
A. I'm not much of a gadget man; I'm a fairly straightforward cook. However, I really do love my smoker out of Texas in my yard. From the kitchen a Vitamix is critical; each pro chef loves their Vitamix. A fantastic immersion blender and a food processor. I have a ton of All-Clad pans and some French steel ones. I have a lot of knives I love knives and also my Kuhn-Rikon peeler; that's good.
Rebekah Zaveloff | KitchenLab
Q. What kind of refrigeration arrangement do you enjoy?
A. It would be good to have a couple of burners on the staircase to cook, a 48-inch gas range onto the wall, an oven and a half or 2 ovens, and fridge drawers in that main prep area, and yet another fridge further away. Right now my fridge is a bit far away.
Rebekah Zaveloff | KitchenLab
Q. What's your Perfect cleanup arrangement? Sinks first. I can see that you've got some pretty fantastic business in the island too: a drawer for cleansing products and a tilt-out drawer front for sponges as well as drawers for silverware, utensils and everyday plates.

A. Again, if I had another house, dishwashing and cleanup would be transferred into another zone. We have currently got a single-bowl sink at the peninsula that's made from the same material as the counter top.
Rebekah Zaveloff | KitchenLab
Do not worry about Burgermeister the cat — the counters receive a complete scrub before any cooking goes on here.
Q. What about faucets? Few individuals actually think about how they can make life simpler based on the design, but as much as I enjoy function, I can't stand a unsightly faucet.
A. We finished up with an Axor faucet, a sleek cousin of one of the very industrial ones. It's just one hole with a nice big lever and a pullout spray out of the mind. It's clean and nice and covers both bowls in the sink. No digital touchless faucets for me personally. I prefer mechanical over digital.


Rebekah Zaveloff | KitchenLab
Q. What's your favorite backsplash material?
A. We conducted the countertop up the wall. Thus far, so great. It's white, and there are some discolorations, but no significant troubles. It's durable, and it seems great.

Q. Your favorite countertop material?
A. The peninsula is Caesarstone; everything else is wood. They're beautiful bamboo shirts with a waxed finish, but we've got a plethora of cutting boards and a big Boos block that we use to prep on.
Q. What's your preferred material for a kitchen floor?

A. The only one I've ever lived with is wood. We did a wide-board walnut flooring. Can I enjoy tile at another residence? Sure. We are doing cement tile at our restaurant.
Rebekah Zaveloff | KitchenLab
Q. Your opinion on perfect lighting for a house kitchen? By the way, I love that ceiling remedy in which you exposed the joists in part only.
A. Thanks. The contractor did a fantastic job fitting in new joists to substitute the aged when required. We did a mix in regards to lighting: three pendant lighting, pin spots in the area with exposed beams [and] big cans in between the beams.
Rebekah Zaveloff | KitchenLab
Q. When you are not working what do you cook?
A. I'm a Fairly serious gardener. My wife and I eat quite simply — dinner may be fish, some sort of vegetable in the garden and sometimes a starch. We maintain a bunch of vinaigrette in the refrigerator, and we love this one buttermilk dressing. We may have a kale salad already marinating in the refrigerator. I have a smoker at the yard; we use it for events and parties in the house. I love to grill in the summertime, go out and grab veggies in the garden. I truly like to eat simple food. We have a butcher store, and we do good charcuterie, but we consume that in small amounts.
Q. What dishes would you cook into test-drive a new appliance?

A. I would probably cook a whole fish big skillet, two1/2-pound fish. Get the pan hot and finish it in the oven. Some people might cook a quiche or a cake to test an oven, but I've got fish on the mind. Sear it to the stovetop and finish it in the oven.
Rebekah Zaveloff | KitchenLab
Rebekah Zaveloff | KitchenLab
Q: What do you have growing now?
A. We have a 15- by 30-foot plot, plus flowers and herbs and some produce our regional farmers and suppliers don't grow. There's nothing like picking stuff and cooking it : chicory, a great deal of garlic, celery root, arugula, Chioggia beets, peppers — Hungarian sweet, wax, serrano and Jimmy Nardellos including broccoli, cucumbers, leeks, asparagus, lovage, Swiss chard, lavender, wild arugula.
Q. What ingredient could you not live without?

A. Olive oil.
Delicata Squash, chef Paul Kahan's recipe
Serves 4
two delicata squashes
6 cloves garlic, sliced
4 tablespoons olive oil
4 tablespoons butter
two sprigs thyme
1/2 teaspoon chili flakes
4 tablespoons dark brown sugar
Salt and pepper to taste
Lemon (optional)
Cut off the tops and bottoms of the squashes 1/4 inch on each side and then in half lengthwise. Scoop out the seeds with a spoon. Lay each half cut-side down and then slice each into 1/2-inch bands, leaving skin on.
Preheat a large sauté pan (big enough to fit the squash pieces evenly in one layer) over medium heat for 5 minutes, then add olive oil.
Add the skillet in a single coating, gently brown on one side and then reverse each slice. You may have to do this in 2 batches: simply maintain the cooked squash warm.
Working quickly, add the butter and sliced garlic into the pan and then sprinkle the chili, brown sugar, thyme, salt and pepper over the squash. As soon as you've added the brown sugar watch for burning off!
Once the garlic begins to lightly brown, then move the squash around to sauté it.
Test the squash for doneness. Add more salt and pepper if desired and then squeeze a lemon wedge over it to flavor.
Visit a different chef's kitchen Michael Symon Shares His Tastes