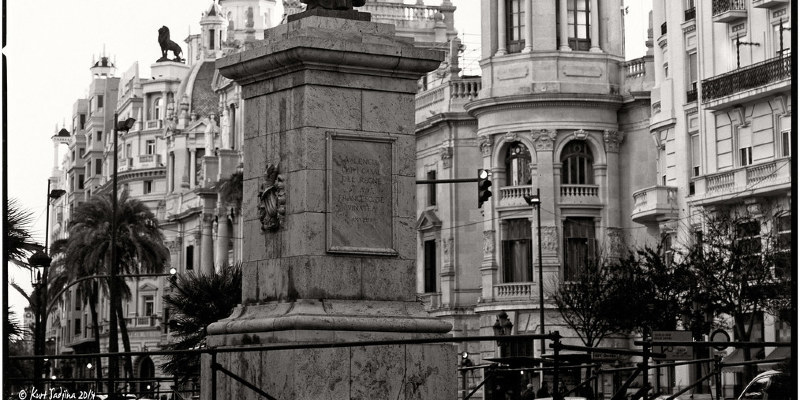 Sentimental Favorites Warm Up a Vancouver Home
August 4, 2019
Marc Herman moved from England to Canada several years ago seeking adventure and a lifetime change. He obtained both. Now he's happily married to Leah Bailey, along with both have welcomed a baby girl, Lily, in the world. Six months ago the couple gave up their Yaletown attic space for a more family-friendly house in the Kitsilano area of Vancouver. The second the couple walked in the front doorway, they knew they needed to live there. "It instantly had such a warm, inviting feeling about it," Bailey says. "It felt just like home."
in a Glance
Who lives here: Marc Herman, Leah Bailey, daughter Lily, puppy Friday and cats Tom and Bill
Location: Kitsilano area of Vancouver
Size: 1,100 square feet; 2 bedrooms, 2 baths, den
That's interesting: The dining table is made of a doorway from the first train in Vancouver.
Heather Merenda
The couple's transitional design exudes traditional and contemporary furniture, finishes, fabrics and materials. Herman's design is eclectic and artsy, whereas Bailey's is romantic and soft.
This mixture of styles could be observed in the dining room, where the rounded profiles of blue seats, passed from Bailey's grandmother, contrast nicely with the right lines of Herman's Louis Ghost Chair by Philippe Starck.
Ghost Chairs: Kartell, out of Inform Interiors
Heather Merenda
Bailey's grandmother's chair, updated using a picture patterned cloth, provides a retreat for household dog Friday. The family heirloom sits alongside an end table located on Craigslist.
Heather Merenda
Striking red artificial silk rose stems from Chintz & Company accent the custom made table. The tabletop was once a doorway to a freight train in the first days of the Canadian Pacific Railway. The cheeky painting was bought from a (now-closed) neighborhood restaurant.
Chandelier: Restoration Hardware
Heather Merenda
The living room on the main level was the first room the couple adorned, as it's where they spend time as a family. Bailey's dad, Jerry, whose hobby is building furniture, made the coffee table out of reclaimed lake driftwood and antique iron wheels.
Sofa: Restoration Hardware; carpet: wool, Joss and Main
Heather Merenda
It wasn't until the living room was fully decorated the couple felt truly at home. Their favourite feature is all the windows, which let in lots of natural lighting. Meanwhile, the fireplace is set to good use on chilly winter nights.
Heather Merenda
This console table in front hall was also designed and built by Bailey's dad. A driftwood top sits legs which are out of Bailey's antique Singer sewing machine.
Bailey states,"Our decorating philosophy is to mix the old with the new." The couple enjoys discovering interesting pieces; one of their favourite places to shop is The Found and also the Freed in Gastown.
Chalkboard with framework: Stepback
Heather Merenda
A sizable front front porch is filled with white wicker outdoor furniture and cheerful yellow cushions. Bailey states,"We love all the gorgeous large trees and blossoms in the summertime. It is such a family-oriented neighborhood and quite a convenient location, with the beach and fantastic shops near."
Heather Merenda
The previous homeowners upgraded the kitchen, including adding undercabinet and recessed lighting.
Heather Merenda
The refinished claw-foot bathtub on the main level was original to the home and salvaged through the previous homeowner's renovations. Combined with black and white floor tiles and crisp white tile wainscoting, it gives the toilet timeless allure.
Heather Merenda
Upstairs, the master bedroom is done in soothing powdery hues of blue, brown and white. A simple gallery wall of eyeglasses fills the space above the headboard.
Headboard: HomeSense; bedding: Bed; eyeglasses; Stepback; bedside tables: Chintz & Company
Heather Merenda
Herman and Bailey needed their daughter's nursery to become feminine and sweet, with expressive bits. Bailey's own white infant shoes have been displayed on this table out of Young America, lit by a table lamp covered in roses and ribbons from Glenna Jean.
Heather Merenda
Bailey's most cherished item in the nursery is that this refinished wood rocking chair, which belonged to her grandmother.
Crib: Westcoast Kids; chandelier: Baby&Child (Restoration Hardware); linens: Glenna Jean; altering tableYoung America
Heather Merenda
Herman and Bailey desired to maintain the colour palette and feel of their nursery in accord with the remainder of their residence but nevertheless let it be cute and pretty, just like their little woman. They achieved this with paint and cloth in shades of tan, white and soft pink; heirloom pieces along with chic furnitureand a touch of sparkle.